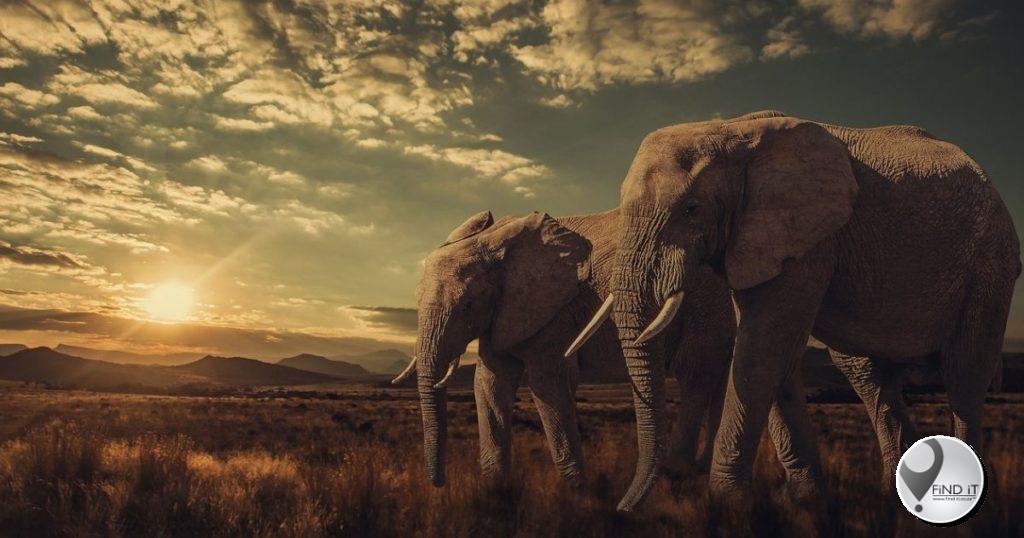 Scientists in Austria have demonstrated that Asian elephants' sound production does not come only from their trunk but also from their lips which they purse in order to squeak.
Behavioural biologist Veronika Beeck and her supervisor Angela Stoger-Horwath from the Department of Behavioural and Cognitive Biology at the University of Vienna in Austria have published an article where they demonstrate that Asian elephants can not only trumpet, but are also able to communicate by squeaking through their mouths.
Beeck and Stoger-Horwath, who studied squeak sounds of Asian elephants in Nepal, used an acoustic camera with a 48-microphone array that, similar to a thermal camera, can visualise sounds in colours and precisely locate the sound source.
Elephants purse lips and not their trunks to make squeaks
Beeck told Newsflash: "Our images clearly demonstrate that the squeaks are emitted by the mouth and not the trunk."
According to the scientists, aside from the low-frequency rumble signals, which are extremely important for elephants and non-detectable to humans because they are below the human hearing threshold, these animals' higher pitched sounds are not well researched but are extremely important.
The two researchers believe Asian elephants produce squeaks by pressing air through their tensed lips which induce the lips' vibration.
Beeck, who explained that this technique is the same as trumpet players' lip buzzing, said: "Apart from human brass players, this technique of lip buzzing to produce sounds has, to our knowledge, not been described in any other animal species and is therefore considered unique in the animal kingdom."
In addition, the elephants' iconic trumpet is produced by a blast of air which vibrates through the trunk.
Beeck's research follows a previous study by her mentor Angela Stoger-Horwath which showed that elephants are capable of learning novel sounds after an Asian elephant learned several Korean words after imitating its trainer in a Korean Zoo.
Following that, only several of the studied elephants squeaked. The current research suggests that squeaks might be learned as well.
The study was published in the online open access scientific journal 'BMC Biology' on 17th June.
Also read: Indonesia cuts rates to bolster recession-hit economy